How to Advance Your Practice (or Business): Part 1 - Education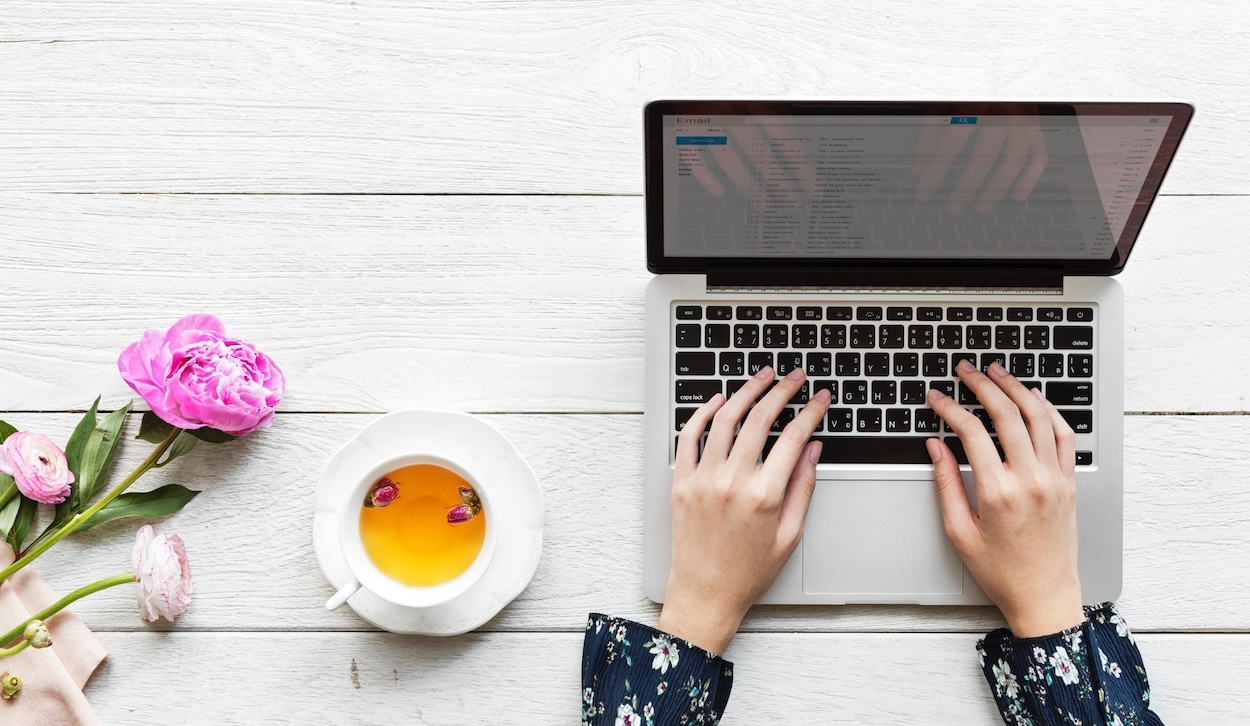 Deep knowledge is one of the foundational elements to attracting new clients and retaining them over the long term. When you're able to demonstrate your aesthetic expertise and provide deeper value to your clients, you become a trusted and reliable resource in their eyes.
The skincare industry is constantly evolving and there are endless opportunities to broaden your knowledge around how the skin functions, new techniques, unique ways to utilize ingredients, and fine tune your skills to ensure you grow with your clients. At the end of the day, one of the greatest rewards is effecting positive change in someone's skin so they can look and feel their best every day.
Luckily, there are more ways than ever to seek advanced education. Here are just a few.
Online learning
This is the most exciting time to be practicing aesthetics with the digital age, you can learn from anywhere – anytime. Livestreams, webinars, and on-demand tutorials make it possible to squeeze learning in even if you've got a packed schedule and limited time for full-day trainings. They're also a very cost-effective way to keep your skills sharp and stay on top of industry trends. These days, you can find a wealth of information on YouTube, Vimeo and even Facebook Live. We also offer an educational series in which you can tune in on your lunch break to catch up on topics such as advancements in peptides, how glycation effects aging, the role of antioxidants, and more.
Additionally, we have an archive of complimentary webinars so you can take advantage of down time or canceled appointments to deepen your knowledge or explore more about a particular challenge a client might be facing. Blogs and industry magazines are also great resources for new information and in-depth exploration of ingredients and their benefits. A good practice is to block out time each week to focus solely on your personal education. Commit to an hour or two for a webinar or educational reading and put it on your calendar to hold yourself accountable.
Hands-on trainings
Everyone has a preferred method of learning, and one that resonates most with them. For many, the hands-on, in-person approach is the best way to learn and retain new skills, as it integrates several learning styles –– visual, physical (learn by doing), aural, verbal, and social.
We are passionate advocates of continuing education at Rhonda Allison and offer several hands-on learning opportunities throughout the year at our Education and Training Center, as well as our one-day regional classes in locations around the country. Topics range from addressing hyperpigmentation and melasma to customizing enzymes and acids for seasonal treatments and specific skin concerns. When you combine expanded knowledge of the how and why of a protocol and the ingredients used with real-world application and technique, you come away with confidence in your craft and powerful way to give your clients even better results.
Events and conferences
Your peers and industry leaders have plenty of knowledge to share. Take advantage of it. Seek out opportunities to connect and learn from others you admire and trust. The RA Expose is coming up in April and will offer an unparalleled opportunity to see us in action and get one-on-one time with our educators. The one-day event will feature workshops and demonstrations and the chance to meet new friends in your profession. Meeting with other practitioners in person presents an opportunity to share success stories and learn about how others are growing their businesses or share your tips to help someone else.
Also coming up in April is the Rhonda Allison National Symposium which consists of four days packed with practical learning including hands-on workshops, in-depth talks on treating specific skin issues, classes on marketing and merchandising strategies and more. Attending multi-day events gives you a chance to immerse yourself completely in learning and re-energize your passion for your business. You're sure to come away with renewed enthusiasm and excitement to bring your new knowledge back to your clients.
If you want to build a successful aesthetics business, ongoing education has to be a priority. Your clients trust you to be the expert, and the more you know about how skin functions and reacts, the better prepared you will be to deliver the results they're expecting. The bonus is, they'll want to tell their friends and family about how great you are, which is one of the most powerful endorsements you can get. The bottom line - if you want to grow your business, start by growing your knowledge base.
Question: What is your preferred learning style?