Q&A With Rhonda Allison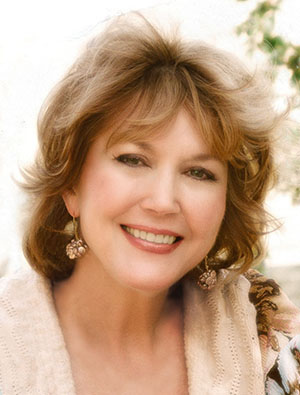 What motivated you to open your own spa?
I think for some, the entrepreneurial spirit is "just there." It's a desire for freedom to create. My drive was sheer excitement and passion for the idea of impacting lives with aesthetic services. I simply loved it and I had always been drawn to mixing concoctions for face and body from kitchen ingredients as young as age 15 or 16. And of course, it also takes synchronicity of being in the right place and the right time, meeting the right people, and taking action.
What was one of the most challenging things you encountered in owning and operating your spa?
There was definitely much trial and error. It was a lot of trusting my gut and not following any textbook business profiles. I learned early on it is all about relationships.
Relationships with clients was the easy part – two women connecting on an emotional level, wanting the same outcome – to look and feel great. Emotions plays into this and I had an understanding of women and what they wanted. The challenge was in surrounding myself with staff that had a like vision and the talents to grow with me in the early days. It was all due to me. I had to learn to let go, not control so much, and work with people. At the end of day that is true in life in general, and one thing I know age does for us is it brings wisdom that allows us to work through any challenge that shows up.
What was one of the most rewarding parts?
Since I had such a passion for the work, what really excited me the most was the change and results I would see with clients. When they were happy, I was happy!
When did you start formulating products?
Formulating opportunities were presented to me as early as the late 80's. This was more from the back bar venue, as I wanted treatments that would impact the skin in a very positive way and make noticeable changes. As I searched for skin care to compliment the services and different skin types, I began to fill the gaps with my own formulas with the help of very astute chemists and formulators.
In the early days, what was one of the biggest obstacles you overcame?
Being able to speak before a large group. I would get so sick to my stomach and almost cancel! But I pushed through and although I was not the best speaker/lecturer, I managed to do it because it was never scripted. I just talked about what I knew and loved – skin.
How did you start to get the word out and grow the business?
There are two sides to this: the retail side and my clinic. It was a very busy place for me. It was just two assistants and me, and it was all built by word of mouth. The saying if you build it, they will come has some real merit, and the passion was strong!
The professional side developed much the same way in the very early days – word of mouth and I was sought out by local "pros" who wanted to learn how to do skin peels. That led me to do a little video for them to use during their training. The word about that video reached a very progressive show coordinator Ron Renee, and he invited me to teach a post class on the topic of skin peels. This was so early that very few would teach on this topic, let alone encourage aestheticians to do it. The term paramedical did not exist then, and now it is so commonplace to know this material and how to set parameters and use it appropriately within the boundaries of aesthetics.
What do you love most about what you do?
Well my role has changed drastically over the last several years, and I now really enjoy watching it all! My active participation with my company is the formulation of new ideas and systems, with scrutiny to not get caught up in the flavor of the month.
I personally use our formulations for an extended period of time to test them before we bring to them market. I always get excited about that and I love creating new ways to do facials and peels – a little shift and a dash of this with a drop of that will totally change the performance of a protocol. The sophistication of how ingredients are developed today is intriguing and yet we still have so many classic incredible formulas from 20 years ago that are more than valid today.
So it is knowing how to balance all of that. It was so fun to create the Minus 10 concept this year and our 2015 Signature Facial. I love creating marketing pieces for my clients to make it easy for them to share with their clients.
What product or products do you always have with you?
My cleanser first and foremost, Milk Plus, along with eye serum, the Eye Renew, a full face serum (this changes depending on how my skin is doing). Currently it is AGE less and our newest formula, Infuse 7 (which was created by my daughter Shannon, but is not quite ready to bring to market). This is an elevated version of our current Drop of Essence with exquisite organic oils. My skin has been thriving on it for months now and we are very close to bringing this one to our clients.
See this is what I mean…it is so fun and to have our most valuable assets, our clients, always in mind for what we do is key!
What "me time" activity brings you the most bliss? How do you de-stress?
Sunlight! Breath! Stillness! And laughter with anyone!
What advice would you give to a skincare professional/entrepreneur who is trying to grow their business?
Follow your passion. Be ready and let it flow. I love the saying, GETUP, DRESS UP, SHOW UP!